Computer Technology Services offers full service web design services for small business and businesses of all sizes. From domain names to hosting to design and reporting we can handle all your web needs. To learn more about our web services visit the links below.
Web Site Design Services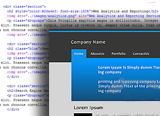 From custom web design to template customizing, CTS has you covered with high quality web design services. We can take your vision and put it on the web. Our goal with web design is to create an online presence that not only reflects you and your company, but one that is visible and profitable for your company as well.
We are fluent in all the modern design techniques, including creating an online presence for customer management, point of sale applications and internal database and process workflow applications for you and your partners.
We have years of experience in listening to the needs of small business owners and creating a site or blog or application that will help you take the next step in creating a high quality online presence. Call us today to learn more and to get started.
Web Analytics and Reporting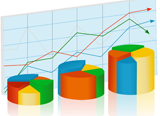 Do you know who is visiting your site? Can you tell who the buyers are from the shoppers?  Are you tracking all of the right information to get the insights into what is working and what is not?  Where are people coming from that are visiting your site?  Where do they enter, and where do they exit? Answers to all of these questions and so much more is available to web site owners that use a robust analytics package on your web site.
Computer Technology Services, utilizes Google Analytics, to help web site owners learn more about their web site, and get the answers that will help them better their site, and the end users experiences. We can setup most business and personal sites for as little as $50.00, and there is no ongoing charges – using your account is free!
Contact us today to get your account setup, and start getting the most our of your online presence.
Search Engine Optimization(SEO)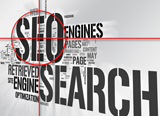 Trying to get your site ranking higher in Google or Bing or Yahoo? Search Engine Optimization is the key to getting your site ranked higher in the search engines. With over 10 billion online searches every month the opportunities online are almost limitless. Ranking high in the search engines is vital to taking advantage of that opportunity to make sure your website turns visitors into leads and sales. With so much competition on the web now, if your site does not rank high, you can guarantee that your competitors will, and in turn they will be the ones to reap the benefits of a high ranking.
Our SEO strategy includes leveraging your current web site to rank higher for the key phrases that are profitable to your business. Call us today to learn how SEO can help your web site and your bottom line.
Internet Marketing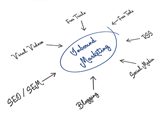 Internet is the collection of several strategies blended together to create an online marketing plan for your company. Combining Email, SEO, Social Media Marketing and Pay Per Click Advertising along with more traditional marketing methods we create and build your brand into an online presence.
It today's online world Facebook boasts more than 1 billion users. Linkedin and Twitter tout millions more. In fact Social Media is becoming the first place to visit for millions that want to learn more about new products and talk to others that have used or experienced them. It is becoming the twenty first century word of mouth advertising – connecting you to millions of users.
Are you leveraging Social Media to its fullest potential? Do you even have a Facebook page for your business? Now is the time to get started. Weather it is tweeting or joining a group or posting on the wall – social media is here to stay and you need to get involved. Call today to learn how we can help your business.
Web Hosting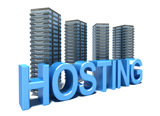 You have your domain name. You have your site designed. What is the next step? How do you open the doors to your new online enterprise? You need a hosting provider to get you live and online. Web site and blog hosting is vehicle to get your online presence on the web for millions to see.
CTS offers high quality, reliable Windows and Linux hosting accounts to get your new site live and online. No long term commitments and no long term contracts to sign. We offer fully self serve hosting accounts, and managed hosting accounts with included monthly maintenance packages. Unlimited email accounts, SQL databases and support for HTML, PHP, JAVAScript, ASP and .NET languages are just a few of the benefits you get when you host with CTS. Call us today to learn more or visit CTS domain services for low cost reliable web hosting options.
Domain Name Purchasing and Management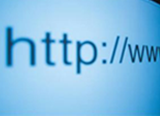 Searching for the perfect domain name for your business or personal web site? Looking for other web services, like an SSL, shopping cart, or email service? Let our sister site, CTS Domain Services, take care of all your needs in an easy to use, self administered site. Purchase Domain Names, setup email service, shopping carts, SSL certificates and more.