QuickBooks Help for Small Businesses

Computer Technology Services has you covered when it comes to QuickBooks help and support. From installation and new company set up, to end of year book closings, we offer a combined 15+ years of experience and expertise in working with QuickBooks®. Our experts offer customized consulting and support to help you optimize QuickBooks for your particular business. Additionally, we provide industry specific assistance to aid you in getting started using QuickBooks correctly from the very beginning.
We are the experts in the Law and Property Management industries for QuickBooks. We offer books and training for attorneys who want to use QuickBooks in their Law Firm and Property Owners who need to manage their properties using QuickBooks.
QuickBooks is a great affordable way for small businesses to use to organize their financial activities. QuickBooks is easy to use the key is to have it setup right from the beginning and use it correctly for your company. We know how to help you!
Contact us today for a consultation and let us tell you how we can help
Remote Support & Online Consulting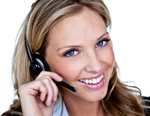 We are always available to our local Florida clients, but we are now available for phone and online consultations. Using a remote connection we can go online with you and your data file to review or train you on QuickBooks. So if you are in Florida, Alaska, or anywhere in between, if you have a telephone and an internet connection, we can help.
Services start at just $85.00 per hour so contact us today to get started. Call 904-284-4480 or use our online contact form.
On Site Consulting & Training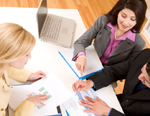 If your business needs extra help and attention, we offer on-site consulting services. We will come to your business to sit down one-on-one or small group to help answer questions, evaluate your data file, and train you and your staff. Trip charge may apply depending on the travel distance.
While most of our on-site consulting clients are in the North Florida area, we can come to you, anywhere in the U.S. on a limited basis. Call our office and let us know that you are interested in bringing our training to you.
QuickBooks Books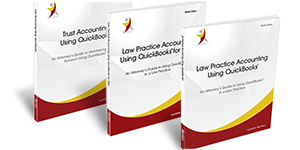 Computer Technology Services Founder, and QuickBooks expert, Lynette Benton, has authored several how-to books for QuickBooks users in the legal and property management fields. Filled with screen shots and step by step instructions, these books are a must have for lawyers and property owners.
Law Practice Accounting Using QuickBooks is the complete reference for attorneys and their staff for making QuickBooks work in their law practice. The Trust Accounting Using QuickBooks book specifically teaches attorneys how to setup and use QuickBooks to track their client trust accounts.
Learn More About Law Practice Accounting Using QuickBooks Book
Learn More about Trust Accounting Using QuickBooks Book
Property Owners Guide to Using QuickBooks teaches property owners and property managers how to setup and use QuickBooks to track their properties.
Learn More about Property Owners Guide to Using QuickBooks
QuickBooks for Lawyers and Law Offices form AttorneysTechnology.com

Our Sister site – AttorneysTechnology.com is a site dedicated to assisting attorneys and law office professionals get the most out of technology, including support and consulting specifically tailored to the needs of the small and medium sized law firm. Check it out for more information about our products for law firms including consulting, tips, resources and more.
QuickBooks for Property Managers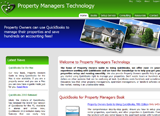 PropertyManagersTechnology.com is our other sister site that is tailored specifically to property owners and property managers. Here you can find out more detailed information about our consulting services, learn more about our books, Property Managers Guide to Using QuickBooks and get tips and resources to help your business.